De nieuwe campagne van CAIWAY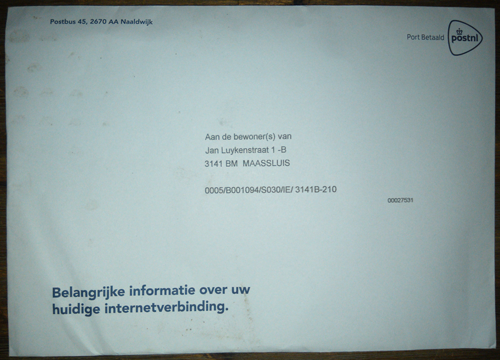 Vandaag viel bovenstaande envelop in de bus, nou doe ik nog wel eens wat met internet dus mijn belangstelling was meteen gewekt. En…je voelde ook meteen dat er iets in de envelop zat, dus nieuwsgierig. Mijn marketing sensors gingen wel direct aan, want de truuk met een bobbel in de envelop is al zo oud (en werkt nog steeds zo goed). Ik keek nog wel of ik een afzender kon vinden, maar er stond alleen een postbus adres op…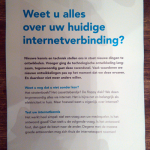 Binnen in de envelop zat dit stukje tekst met op de achterkant een afbeelding van het 100.000 stratenboek met de tekst: "Weet u nog dat u niet zonder deze kon?" In het kort staat er in dat alles tegenwoordig veel sneller gaat en dat we niet anders willen, verder wordt er aangegeven dat er een spelletje is bijgevoegd dat je kan spelen met medespelers. Tien vragen in totaal die over internet gaan en degene die de meeste antwoorden goed beantwoord heeft gewonnen.
Geïnteresseerd begon ik de kaartjes te lezen, de eerste twee vragen waren vrij "onschuldig", gewoon algemene vragen over het internet. De vragen drie tot en met vijf waren wat minder onschuldig, deze gaan in op DSL (in Nederland hebben we grofweg twee soorten internet: via de kabel (glasvezel bijvoorbeeld) of via de telefoonlijn (DSL)). Hoe je die laatste drie vragen ook leest of beantwoord, DSL komt er wel heel negatief uit en…laat ik nou net DSL hebben 🙂
Caiway!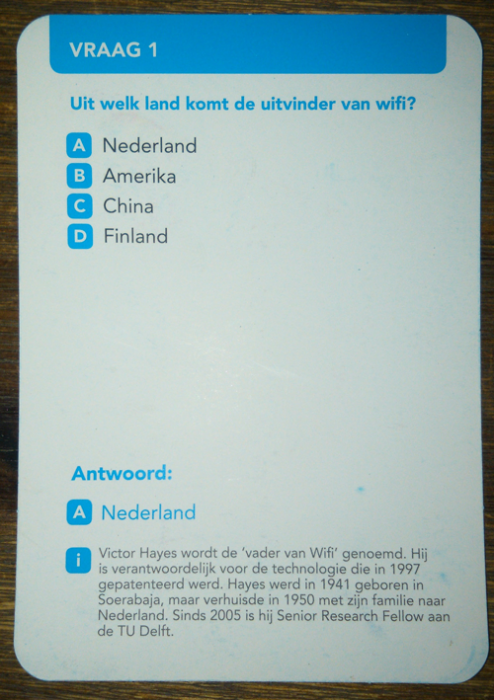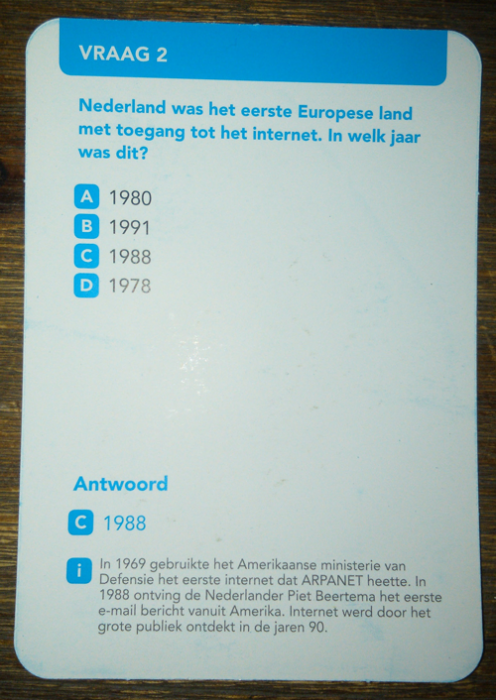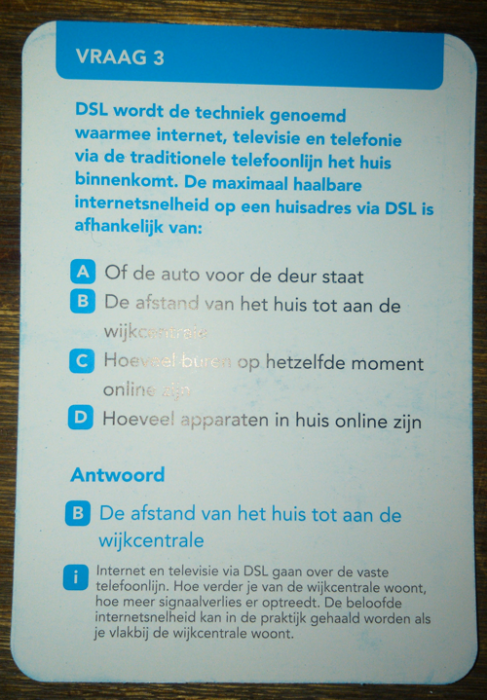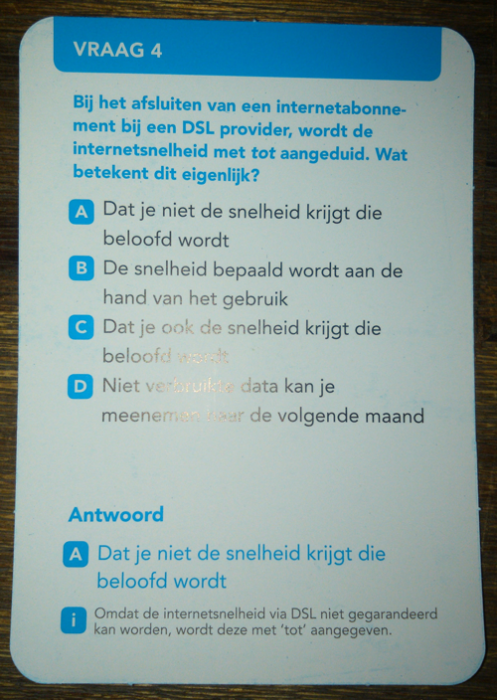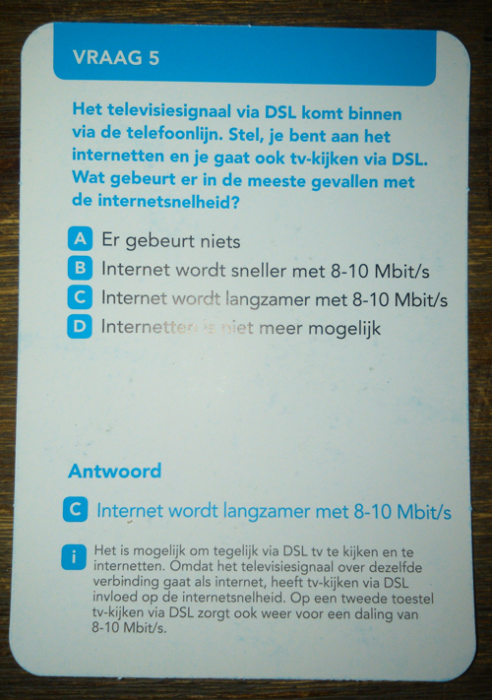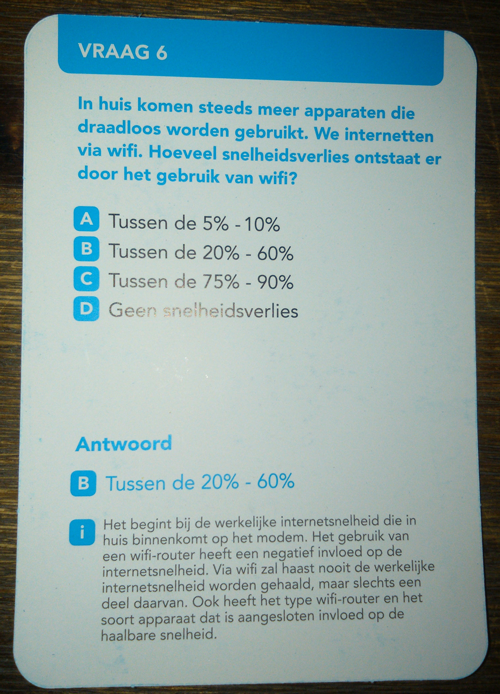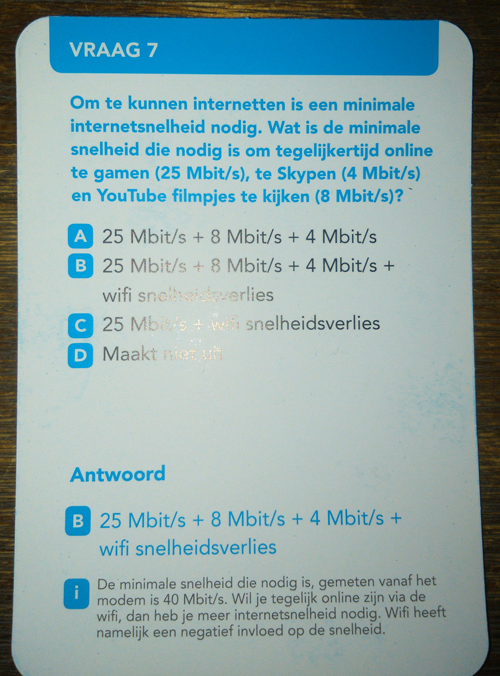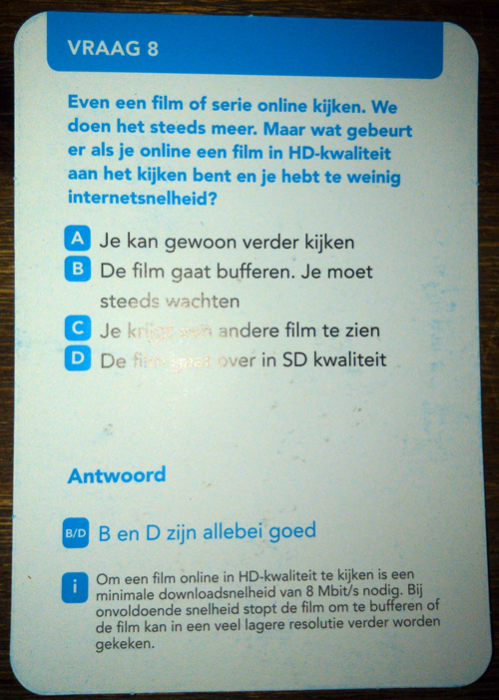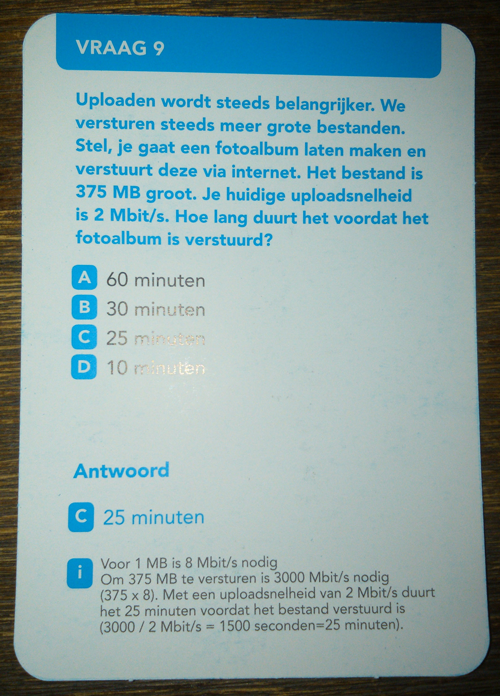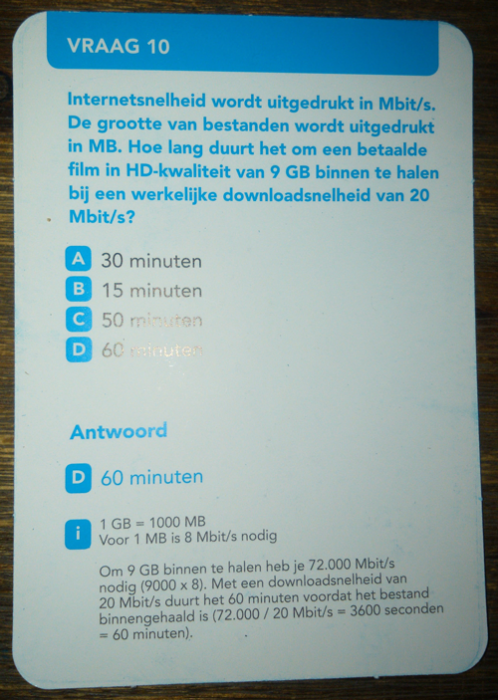 Toen begon me iets te dagen…ik keek eens naar de huisstijl…het postbus adres…was dat niet hetzelfde postbus adres als dat van Caiway? Even gegoogled en jahoor…de boeven! De rest van de vragen gingen over internetsnelheid en natuurlijk waren dat snelheden die mijn DSL lang niet haalt of waar DSL er weer heel beroerd afkomt…
Nou Caiway, ik vind jullie campagne heel creatief bedacht en als ik niet beter zou weten, zou ik meteen zijn gaan twijfelen over mijn huidige DSL verbinding en zouden ongetwijfeld mijn andere medebewoners dat ook zijn gaan doen. Misschien had ik zelfs overgestapt op jullie nieuwe glasvezel netwerk.
Call to Action?
Maar dat is denk ik waar het een beetje misgaat, ik word heel netjes getarget, ik en mijn huisgenoten worden slim beïnvloed, maar nergens is een oproep te vinden om Caiway te nemen. Of krijg ik misschien over een paar dagen nog een envelop thuis waar dat wel in staat? Ik ben heel benieuwd!
Conclusie
Een creatieve campagne, dat zeker en op een slimme manier worden ook mijn huisgenoten meegenomen in de communicatie. De klassieke bobbel in de envelop wekte zeker interesse. Maar waar is nou die call to action? En zou het niet sterker zijn geweest om de sterkten van je eigen systeem uit te spelen, in plaats van de zwaktes van een ander? Maar desalniettemin, ik was verrast 🙂
Tags: caiway, campagne, dsl, glasvezel, marketing, spel
Trackback from your site.