GSM Tracking (and navigation)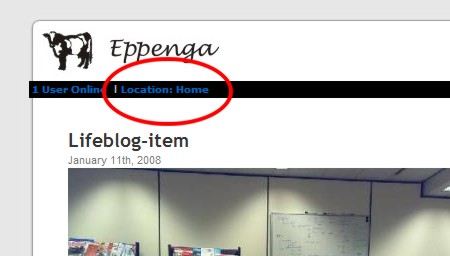 For those who know me, I worked at QuikTrak before. A company specializing in tracking and tracing of goods and persons. So you might say, I know a little bit about tracking technology 😉 Now that I have a new phone (the Nokia N73) with Symbian v60 3rd edition operating system I decided to try and built my own GSM tracking device.
No, not the normal GPS (that works with satellites)Â but a tracker that works with GSM. You know, your normal cellphone signal. And I wanted the possibilty that others can track me. Google has quite a neat applications called Google Maps "My Location" that looks like it, but that one only allows you to see where you are.
How does it work
My phone registers the nearest GSM antenna and sends that information over the internet to my server. My server then looks up the 'GSM antenna ID' in a database. That in turn gives me a rough location and the server publices the location anywhere needed.
One example of where the information is show, is at the top of my blog. It says: "Location: Home" because is that is where I currently am, writing this blog. Perhaps now it reads 'Work' or anything else, anyway it show you that it works.
This is phase one of the project, in a later stage I will add GPS tracking as well so you can all follow me around the globe…well…if I decide you are welcome to follow me. It is a potential privacy threat ofcourse. An interesting thought…I have nothing to hide, but now you can come and look for me. For me, it's just to show you the potential of modern technology.
Some links that might be interesting
* Google Maps
* GSM Tracker.com
* Aspicore GSM Tracker
Extensive information at my own GSM Tracker site
http://gg-tracker.eppenga.com
Trackback from your site.