Trip around the world with containers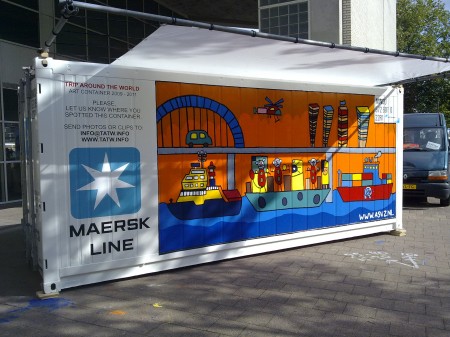 Visited the World Harbour Days in Rotterdam today and I saw this really cool project. Containers are transformed into works of art. On the container is a text which asks you to take a photo and send it to the organisation. That way a story will develop around the travels of this container. I participate, you too?
More info at http://www.tatw.info/
Trackback from your site.