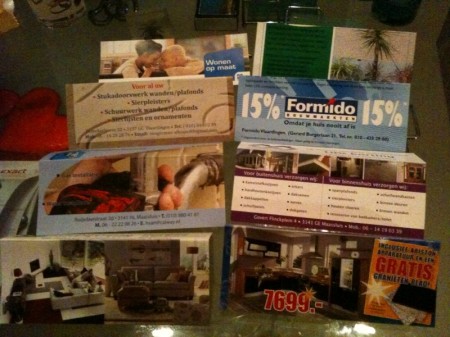 See the Location of where this photo was taken using Google Maps.
Vandaag hebben we een huis gekocht en kregen bij de makelaar een mooie pennenset om het contract te ondertekenen. Helemaal zoals het hoort!
Ook goed om te zien dat ze marketing technisch niet zitten te slapen bij de NVM, want wat zat er netjes bij het pennendoosje ingevouwen? Allerlei folders van bouw-, meubel- en installatiebedrijven. Slim!
[This email is sent from a mobile device]